Co-located Pharmacies | Tripoli
Vasiliki Fragkou - Antonios Georgakopoulos
YOUR PHARMACIST, YOUR ADVISER
The basic aim of our daily routine is the proper use of the formulations given to our pharmacy patients. This is achieved through the responsible and valid information we provide to the people choosing us, both for prescripted drugs (explanation of doctor's instructions) and non-perscripted ones, dietary supplements, self-care products and self-medication for mild cases, e.g. analgesics, topical anti-inflammatory, antitussive, seasonal cold treatment, stings, first aid etc.
Particular emphasis is put on educating and guiding the patient with the rational use of drugs / preparations (in accordance with his doctor's instructions) and avoiding misuse (eg dru-drug interactions, toxic dose, etc.), always taking into account the specificities of each case.
From our counseling we could not miss the skin's beauty and health advice. Based on the specific needs of each skin, we reach the appropriate dermocosmetics for you through a wide range of products reaching a step closer to the desired result, a healthy and beautiful skin over time.
GALENICAL FORMULATIONS/DRUGS
The betting of therapeutical science in recent years is the personalized treatment. As people are different from each other, so are the illnesses. That's why the same treatment does not always suit everyone. Every patient is looking for the best possible treatment and today science helps. Over time, one of the most important tasks of a pharmacist is the preparation of formulations in his laboratory (according to the prescription of the responsible physician). Having invested in this field both in equipment and in scientific training, our pharmacy produces all kinds of human used formulations - other than intravenously administered - such as skin products, capsules, tablets, oral suspensions, syrups, suppositories, etc. for each patient. We have the necessary equipment (analytical scales, unguator agitators, stirring - heating plates, etc.) and a variety of reagents from certified international suppliers (ISO, G.M.P.).
Our pharmacy is equipped with the state-of-the-art CareHub station. CareHub is an innovative technology that enables a large number of people to control their basic health parameters without the need for a qualified professional.
CareHub is essentially an Automated Physical Parameters and Health Information (health kiosk or health station in international terminology and practice). CareHub uses high-fidelity metering devices and patented electronic circuits, as well as a specially designed user interface that is user-managed via the built-in touch screen. The combination of the above allows station users to perform measurements and obtain results for basic health parameters such as blood pressure and heart rate, blood oxygen, body weight and body mass index, and finally, the percentage of body fat. And all in one session that does not last for more than 10 minutes as a whole.
---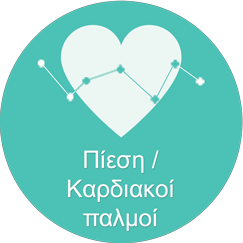 BLOOD PRESSURE AND HEARTBEATS
Through this set of measurements, you can measure your systolic and diastolic pressure as well as your heart rate. Measurement results are provided in comparison with a normal and abnormal reference table.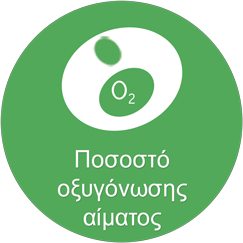 MEASUREMENT OF BLOOD OXYGEN PERCENTAGE
By measuring, you can measure the amount of oxygen that is dissolved in your blood and transferred from your platelets. The percentage of oxygen in the blood is a very important measurement, which gives a general view of the oxygen saturation of the blood by the respiratory system.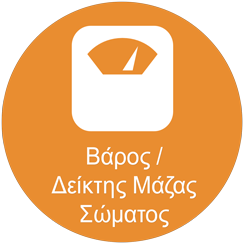 MEASUREMENT OF BODY WEIGHT AND BODY MASS INDICATOR
Measure your body weight in an easy and straightforward way, simply sitting at CareHub. At the same time, having given your gender and height in the first steps of using the equipment, the Body Mass Index (BMI) is automatically calculated, which compares weight with height and gender, and categorizes the result in different categories.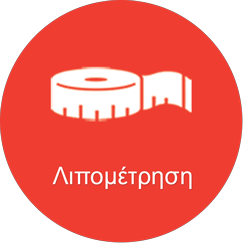 MEASUREMENT OF FAT LEVEL
Measure your body fat rate quickly and easily, simply by introducing CareHub's first steps, sex, height, and age. Just, when you select this measurement, touch your palms on the two metal sensors and the results will show you the percentage of body fat and the range of results you are in.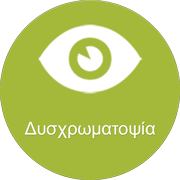 COLORBLINDNESS TEST
With this test, you can, through the layout of specially designed shapes, examine whether you are suffering from dyschromatosis. That is, whether you can fully understand the colors. In cases of dyschromatosis, there is an inability to discern red (protanopia), green (secernopause) or cyan (teranopia).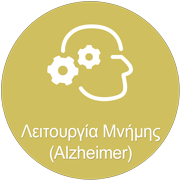 MEMORY
TEST
A specially formulated test carried out through a series of questions specifically designed to predict the predisposition for Alzheimer's disease.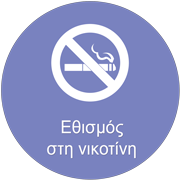 TEST OF ADDICTION IN NICOTINE
A test that can recognize through interactive questions the levels of addiction of a person to nicotine.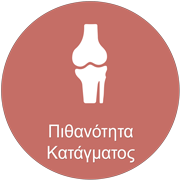 OSTEOPOROSIS TEST
This test is specifically designed to follow a series of questions based on the FRAX algorithm to calculate the likelihood of osteoporosis in the next 10 years.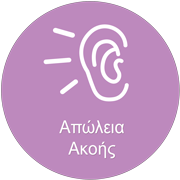 HEARING TEST
A positive or negative response test reveals the possible need for the user to visit a specialized hearing aid practitioner for further consideration.
---