Co-located Pharmacies | Tripoli
Vasiliki Fragkou - Antonios Georgakopoulos
FOOD SUPPLEMENTS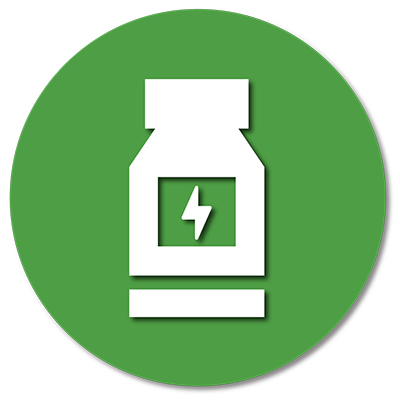 Modern lifestyle makes it difficult to impossible to ingest the necessary nutritional micro-nutrients through nutrition. Nutritional supplements cover the needs of the body by serving as a supplement, not as a substitute for nutrients taken through nutrition. They are addressed both in the healthy population according to the needs and characteristics of their lifestyle, as well as in patients from various diseases that can cause or be caused by a specific nutritional deficiency or even their treatment with a particular medication to lead some nutritional lack of.
The administration of nutritional supplements requires close collaboration with the pharmacist to select the appropriate formulation based on the needs and specific characteristics of each organism, but also to ensure its proper use in order to maximize the benefits of the supplement for the body. In our pharmacy you will find a variety of nutritional supplements from the most trusted companies in the pharmaceutical market as well as suitably qualified scientific staff who will listen to your needs and will suggest the right formula and the right way to use it.
VITAMINS
Vitamins are natural substances that play a very important role in the normal development and functioning of the body by regulating important metabolic processes. Vitamins are divided into two main groups: fat-soluble vitamins (A, D, K and E) stored in the body and water-soluble (B and C), which are not stored and should therefore be taken on a daily basis. Their deficiency can be manifested by a variety of symptoms such as fatigue, weakness, sleep disturbance and mood disorders until disease emerges. Nutritional shortages of vitamins may be due to inadequate dietary intake, digestion and absorption disorders, and increased metabolic needs of the body. Vitamins should be administered in close cooperation with the pharmacist according to the needs of each organism (age, illness, medication) and the specific characteristics of lifestyle (smoking, stress, alcohol). Our pharmacy has it
MULTIVITAMINS
Multivitamin formulations have an important place among nutritional supplements as they cover a combination of nutrient needs with a single formulation. They are the ideal solution in situations where there is a lack of more than one nutrient or where synergistic action of more than one nutrient is necessary. The choice and administration of a multivitamin preparation should be made in close co-operation with the pharmacist according to age, gender and specific characteristics (smoker, athlete, pregnant, underlying diseases that cause increased nutritional needs, etc.). λ.).

MINERALS AND TRACE ELEMENTS
Metals are a big group
Metals are inorganic substances that are not synthesized by the human body, so the levels of minerals in humans depend solely on their dietary intake. They are actively involved in the regulation of various physiological functions, including the transfer of oxygen to the cells and the maintenance of good functioning of the nervous system. They are also essential for the growth, maintenance, and repair of tissues and bones. Metals are divided into two basic groups, the macrometals and trace elements, based on the quantity required by our body. Generally, any metal required in an amount less than 15 mg daily in our diet is called trace element.

AMINOXE
PROVISIONS
PREVISIONS
NECESSARY FATTY ACIDS
SPECIAL ANTIOXIDES
SUPER FOODS
SPECIAL FOOD ADDITIVES
FOOD SUPPLEMENTS FOR ATHLETES
FOOD SUPPLEMENTS FOR CHILDREN
---